Hi everyone,
I have an email where I want there to be no margins or padding at the top of the email so everything flushes right up against the top of the email window. This looks fine in most clients except for Outlook 2010. You can see the highlighted space in the image below.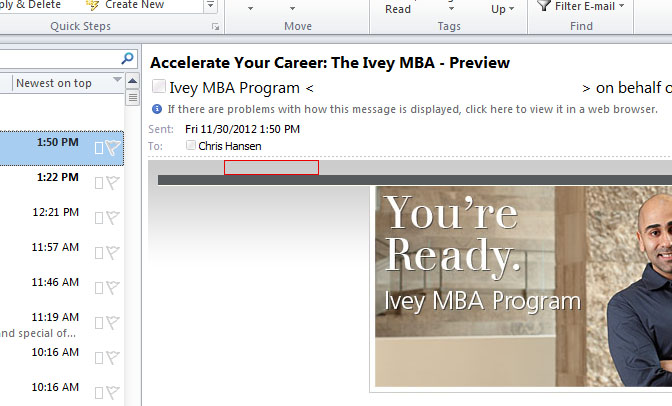 I have set both the padding and margin to 0 in the CSS and in the body tag. Outlook still seems to add both. Is there a solution to fix this?
Thanks!
Chris
Hey there Chris, unfortunately, these margins are a permanent feature of Outlook 2007, which has been discussed previously. If we do find a way to get around this, we'll be sure to let you know.