Updated April 2019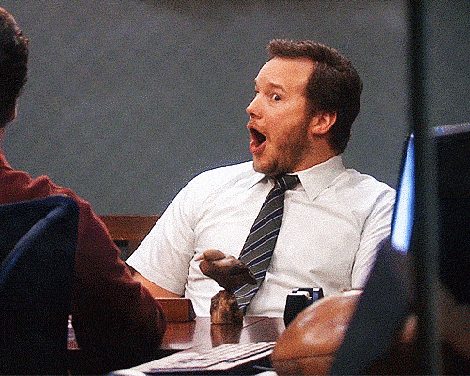 GIFs are used everywhere with an internet connection in today's society. This trend is particularly relevant to email design, where GIFs and CSS animations are the only way to add moving images, given the poor video support across the most popular email clients.
How to add a GIF to an email and win over your subscribers and their friends
But why use them? As Paul Boag quotes in "It's time to look at animated GIFs again":
Animated GIFs can breathe some much-needed life into the imagery on your website. They grab the users attention and act as design delighters, making your site stand out from that of the competition.
The same can be said for email, in which the prominence of a button or call to action can make a considerable difference to campaign results.
Anna Yeaman at Style Campaign demonstrated how an animated video preview lifted her campaign's click-rate by 26%.
There's no reason why you can't achieve the same.
Support for animated GIFs in email
The great news is that animated GIF support is almost universal across the major email clients.
However, sometimes you have to do a little extra work in Microsoft Outlook email platforms. In Outlook, only the first frame displays, which means that, if your animation contains any important information, it has to feature on the first frame or risk being lost. Here are the full results:
| | |
| --- | --- |
| Desktop email clients | Result |
| Apple Mail | Yes |
| Lotus Notes 6, 7 and 8.5 | Yes |
| Outlook 2003, Express | Yes |
| Outlook 2007+ | Info |
| Outlook for Mac 2011 | Yes |
| Windows Live Mail 2011 | Yes |
| Web-based email clients | Result |
| AOL Web | Yes |
| Gmail | Yes |
| Outlook.com | Yes |
| Yahoo! Mail | Yes |
| Mobile email clients | Result |
| Android (default) | Yes |
| Android (Gmail) | Yes |
| Blackberry | Yes |
| iPhone | Yes |
| Windows Mobile 7 | Info |
Support for animated GIFs is rock solid. Compare this to support for video and you'll see why the alternatives are seldom used.
How to add a GIF to email
Adding GIFs to your email is simple if you choose to use already-made GIFs. If you create GIFs on your own, it's still pretty simple. You're only adding an extra step: the creation process. You can use programs such as Photoshop, gfycat, Instagiffer, giphy.com, and more.
Once you choose which GIF you'd like to use based on how you want to relate with people, you simply upload the correct code into your HTML code section in the email builder template.
For example, here's how to embed a GIF in an email. For the beginning of this article, we used Giphy to insert the GIF appropriately. From there, we clicked on "Embed" and pasted the appropriate HTML code to this article.
Here's a photo of where to click to add your GIFs to your emails:
Source: Giphy
Examples of GIFs in current email marketing campaigns
GIFs used in email evoke a sense of emotion that humans can relate to, which makes email campaigns powerful.
Check out a few of our customers that use GIFs to rock their email marketing campaign below:
Beck
Beck transformed a snippet from his music video into a GIF in his announcement email.
Use an approach similar to Beck's: loud contrasting colors with some foreign faces on it. Your subscribers will be more inclined to interact with your emails if they look like this one.
Moo
Moo is a promotional and business stationery design company that loves to get conversations started.
They were trying to interact with subscribers in a different way, while also giving them 15% off their next purchase.
Use a quirky and different approach like Moo to get your subscribers interacting and receiving discounts.
Source: Really Good Emails
Nest
Nest is a thermostat and home product company. They make your life more comfortable.
They used email GIFs to showcase several product options in this email campaign. The background image is a large product image and uses several different products. They all look ominous, mysterious, and modern, and they produce an inquisitive feeling so that, even if you use a format of Microsoft Outlook where GIFs don't play properly, you'll still want to know more.
Use of a darker color scheme and multiple product images makes subscribers wonder what they need to learn more about.
Source: Really Good Emails
Wrap up
GIFs connect with subscribers in ways that "regular" text in emails can't. They might take a little extra work but, in the end, your subscribers will be interacting with your emails more than ever.
Have you started using GIFs in your email campaigns? What do you and your subscribers think? If you're still confused if using HTML emails is better than the good old plain text emails, check out this HTML vs. plain text emails overview.